FIND YOUR NEXT HOME & WE WILL HELP MAKE IT YOURS
SEARCH Homes For Sale In Colorado Springs
BE THE FIRST TO SEE THE NEWEST LISTED HOMES FOR SALE IN COLORADO SPRINGS
UPDATED EVERY 10 MINS OR LESS!
SEARCH ALL HOMES
Want a FREE down payment grant?
Grants are available to buyers just like you, even if you're not a first home buyer. It's easier to qualify than you might think. You can get your own piece of Colorado Springs real estate without scrimping & saving for years.
Get Your new home for $0 to $1000 down
Save Up To $2000 Each Yr With A Tax Credit
The Mortgage Credit Certificate, also known as MCC is back! If eligible, the MCC allows you to claim the first 20% (up to $2000) of the annual mortgage interest you pay each year as a tax credit. This puts money back in your pocket…each year.
GET MORE INFO
IT COSTS YOU $0 (nada) TO HAVE US BE YOUR BUYER'S AGENT
Not even that sneaky Buyer's Admin Fee other agents charge
We are NOT exaggerating when we tell you that it doesn't cost you a cent to have us find your next home for you. Buyers pay zero fees. Yet, you get the benefit of having a trusted Colorado Springs real estate expert in your corner to navigate you through the entire home buying process.
Contact Us For Free Home Matching Consultation
Get private access to new listings before everyone else
REGISTER NOW
Sign up for a FREE Ashford Realty online account to save your real estate searches, bookmark your favorite homes & get new listings sent straight to your inbox. It's updated every 10 minutes & new listings will be emailed to you every day.
The newest homes for sale in Colorado Springs will be at your fingertips, making sure you'll find a property that's right for you sooner.
Home buyer's 4 most asked ?'s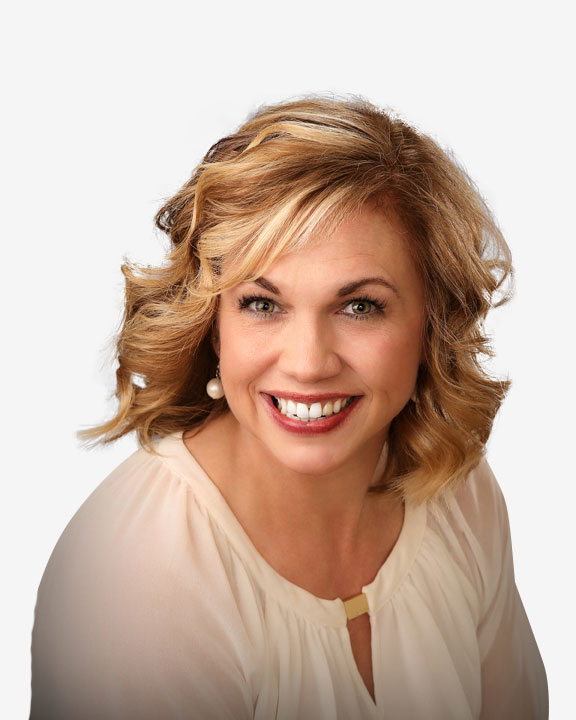 ---
"I love helping nice people find their home! Learning a families needs and goals and providing the information and guidance needed to accomplish that makes me feel like I wear a cape." – Laura
"The best realtors I have ever had"
"Melanie & Brian were the best I have ever had. I have sold several homes & at no point has anyone ever helped me as they did. I was very ill & the buyers realtor was demanding & just plain nasty. Melanie & the Ashford group helped me through the entire process of selling & buying a house & never complained about anything."
— June S
Contact us for a FREE home matching consultation
HOW WE GET YOU INTO YOUR DREAM HOME
01.

We'll help clarify your needs
Our real estate experts will help you decide what your version of success looks like. We'll consider your budget, time constraints, lifestyle preferences, school needs, favorite neighborhoods & more.
02.

We'll make a plan
Your 'real estate wish list' will help us plan the best approach so that we meet your goals, whether you're buying, selling, renting or looking for a tenant. Then, sit back while we take action to make the plan happen.
03.

You select the option that's best for your family
We'll present a range of options for you to choose from. Only you will ultimately know which home is just right for you, but, your Ashford Agent will have an expert handle on the market. We'll offer 10+ years of experience & advice to help you to help you make an informed choice.
04.

We'll help you negotiate the next steps with ease
Whether you're closing a sale or signing a lease, we'll explain the process so that you know what to expect every step of the way. We'll banish any unpleasant surprises & keep you calm & informed all the way to the end.
We take care of (almost) everything, so you don't have to
BUT YOU STAY IN THE DRIVER'S SEAT
We know we're your Colorado Springs real estate experts & that's why you come to us. So, we'll explain every single thing that you need to know throughout the process to make sure your dollars go further & you're fully informed.
Here's just a few of the things that we take care of for you:
✓ home search & shortlisting
✓ check comparable home prices
✓ schedule home showings
✓ coordinate price negotiations
✓ recommend a reputable Lender
✓ strategic sale negotiations
✓ negotiating inspection issues
✓ explaining purchase paperwork
✓ coordinating with the lender
✓ prepare an official written offer
✓ recommend home inspectors
✓ explaining closing documents
Secrets of the Colorado Springs real estate market
Colorado Springs has a red hot real estate market. It's one of the 10 hottest markets in 2017. Homes are held tightly & there's not enough supply to meet demand, especially in the rental market.
Many families are driven to purchase a home because it can be easier than finding a rental & cost less out of pocket, upfront and monthly. Find out how the market behaved over the past 6 months.
recent Colorado Springs sales data
Our clients rave about how helpful we are
"Nicole was incredibly patient and kind as we spent months looking for our "starter" home. Will definitely be going back when it's time to buy again!! Would highly recommend Ashford!!"
— Micah C.
TALK TO AN ASHFORD AGENT TODAY
WE TAKE YOUR HOME AS SERIOUS AS YOU DO