Minimalistic decor styles rooted in cultural concepts and trends have become increasingly popular in recent years—think hygge and Scandinavian interiors. Another interior design (and lifestyle trend) that embraces simplicity and authenticity is wabi sabi.
What is wabi sabi?
Wabi sabi is the Japanese concept of embracing imperfection and impermanence. Wabi translates to simple, humble, and unmaterialistic. Sabi means taking pleasure things that are aged or worn.
How to embrace wabi sabi
If you practice wabi sabi, you find beauty in worn (but loved) objects, including weathered furniture or cracked dishes, realizing that material objects are transient. Rather than decorating or living extravagantly, you are able to appreciate the little, meaningful things like family heirlooms or the beauty of nature.
Focus on meaningful, sentimental, and utilitarian objects and experiences, rather than the biggest or best.
Abandon the goal to be perfect, and learn how make peace with imperfections.
Get inspired by nature and human's ability to create.
Clear physical and metaphorical clutter.
Wabi Sabi in Decor

Wabi Sabi in Relationships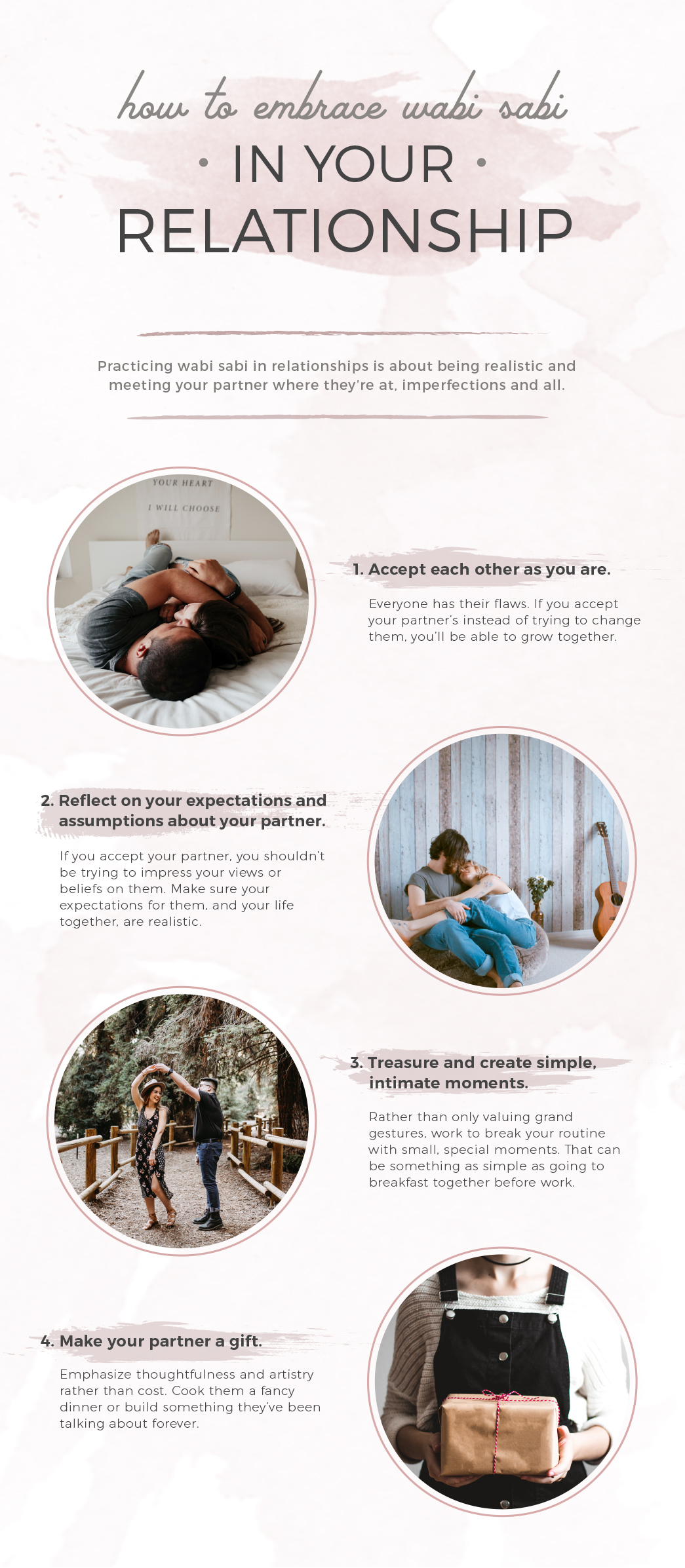 Wabi Sabi in Work
As you embrace imperfection, you'll be able to refocus your mindset on what's truly important and alleviate stress about things you can't change. What's more, you'll build your home around items that hold good memories, like a plate your child made or a picture frame your mom gave you.
If you need help finding that perfect home, we're here to help! Our experienced team of realtors will work with you to find a cozy home in Colorado Springs where you can embrace wabi sabi in your decor.
Photo Credits: A West Nest
Sources: Whole Living | Tiny Buddha | Creativity Squared